REVIEWING
Fug You: An Informal History of the Peace Eye Bookstore, the Fuck You Press, the Fugs, and Counterculture in the Lower East Side

Read by: Simon Vance
Da Capo | 424 pages | $26.99
Reviewed by Sarah Vogelsong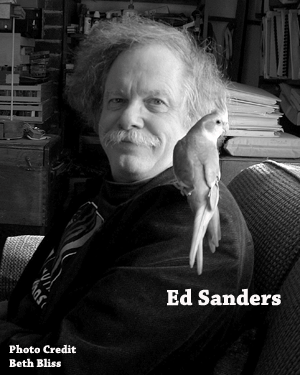 In December 1966, Elizabeth Hardwick of the New York Review of Books attended a concert given by The Fugs, a "satiric proto-folk-rock group" founded by Ed Sanders and Tuli Kupferberg, and was riveted not by their music, but by the counterculture scene of the Lower East Side.
"The Fugs," she wrote "are neither art nor theater, but noise…and Free Speech."
Now, fifty-five years later, Hardwick's words resonate once again in reading Sanders' memoir of the Sixties, Fug You: An Informal History of the Peace Eye Bookstore, the Fuck You Press, the Fugs, and Counterculture in the Lower East Side. With the maddening enthusiasm that we have come to expect of children of the 1960s, Sanders has eschewed literary restraint and cheerfully included everything from the era that he can remember in his story.
His introduction sets the tone of the book well, opening the floodgates to "folk rock, Pop Art, Summer of Love, communes, the Revolution, sex forever, riots in Newark, the Tet Offensive, revolutions in theater and dance, Martin Luther King and Robert Kennedy, Chicago, Woodstock, Nixon, Chappaquiddick, the Moon Walk, the Moratoriums, Altamont, cults that kill, oh Lord, like Poe's 'Soriac River that restlessly rolls.'" (The last slightly misquoted, but it's the spirit that counts, right?) The result of this exercise in cataloguing is more often noise than art.
Sanders himself is the original hybrid career man, the sixties' version of today's actor-slash-musician-slash-DJ-slash-activist. After leaving Missouri at age seventeen, enraptured by Ginsberg's "Howl" and the freedom promised by New York City, Sanders involved himself in every conceivable area of the Lower East Side counterculture.
Alternately donning the hats of writer, editor, publisher, musician, producer, protestor, bookstore-owner, and activist, Sanders embarked on such ventures as Fuck You / A Magazine of the Arts, the Peace Eye Bookstore, The Fugs, underground filmmaking, and crusades against the war in Vietnam and on behalf of marijuana legalization.
Fug You reflects this disjointed atmosphere a little too well. Divided into brief anecdotal sections that jump from subjects such as "Demonstrations Against Federal Narcotics Agents" to "Neal Cassidy at Peace Eye" to "The Thought of Going to California" (all this within two pages!), Sanders' book runs out of fuel fast. Because no ongoing narratives, broad ideas, or unifying themes push the story forward, Fug You quickly becomes tedious, easy to put down on a nightstand and forget.
This tedium can be attributed to two major problems. The first is the story's lack of depth, a problem of which the author seems aware of, but dismisses. Again, his introduction is revealing: "I chose to pass over some things in silence," he writes, "not to be so judgmental, to let certain matters sleep.…I have chosen to accentuate the energy, the wild fun, the joyful creativity, and the schemes of Better World derring-do and to consign as much bitterness and bad memories as possible to the halls of darkness."
This is all very well, but it virtually guarantees a shallow retelling of events that have been told more fully and with far more nuance elsewhere. At its best, Fug You evokes the wide-eyed spirit of adolescence, with its delusions of purity and heartbreaking enthusiasm and dynamism. At its worst, the book is overwhelmingly hypocritical, turning its judgmental searchlight on the world beyond the Lower East Side while keeping its own scars and blemishes hidden beneath a welter of love beads and rock-and-roll boots.
The second problem concerns the strange absence of Sanders' own personal journey. Although he gamely lists the names of the people he knew, recounts the events in which he took part, and describes the geography of the Lower East Side in unquestionably loving detail, he preserves a careful distance from the story, as if Ed Sanders were nothing more than a paper doll of the counterculture, and not a man with a private life, loves, and worries.
The careful reader can discern some interesting missing information by examining the photos and scanned documents interspersed within the text. A University of Buffalo article discusses a heavy poetry reading of "Cemetery Hill" that Sanders delivered, for instance, identifying the source of the work as "a vision he had of his mother's death when he was 17 and upon a later revisit to her grave in an effort to recapture the vision."
None of these events are recounted in Fug You's narrative. Nor is much mentioned about Sanders' marriage with his wife Miriam, who remains on the fringes of the story and primarily emerges to talk Sanders down from bad drug trips. Another odd fragment, a Department of Justice memo from June 1966, lists Sanders as "vocalist" of The Fugs and immediately follows this description with the cryptic line: "True name is Edward James."
Knowing the paranoia that haunted the halls of government in those days, the information might be wrong, but Sanders' silence is unsatisfying.
It's hard to pinpoint the source of this curious detachment. It might be attributable to Sanders' own conception of art, which seems more tied up with political ideology than any desire to dig into the human experience. It might be a deliberate effort to disengage himself from a turbulent period. It might be a real facet of Sanders' own character. (In 1966, a Village Voice reporter witnessed this emotional distance after the police raid of the Peace Eye Bookstore, noting that even amidst the shambles of his business, "the most hostile thing Sanders said in [the] interview was that he hates Plato.")
Whatever the reason, it's a shame that Sanders stayed so much on the surface in writing Fug You. Let us hope that other authors concerned with this distinctive and confusing era can draw on the mine of information that his book provides and craft works of greater depth.
REVIEWING
Exhibiting Blackness: African Americans and the American Art Museum

by Bridget R. Cooks
University of Massachusetts Press | 2011 | 205 pages
Reviewed by Fred Beauford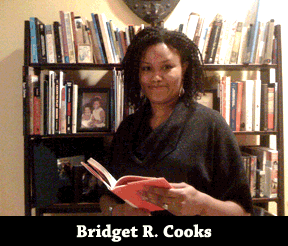 Pity the Poor Visual Artist
The burning question that has intrigued me for most of my adult life is why black musicians, facing the same daunting challenges that native black visual artists, novelists, actors, poets, directors, screenwriters and playwrights, faced -- gave the Europeans a swift kick in the butt, and boldly, and loudly, proclaimed themselves King of this, Queen of that, with additional Dukes, Earls, Counts and Princes; and the grand prizes of all, the Queen of Soul, the Queen of the Blues, and the King of Pop.
Talk about giving the finger to folks.
Often unschooled, black musicians, undeterred by racism, and more importantly, unfiltered and unmediated, created the sound track not only for America, but an art form for the entire planet that said "America" more than anything else we have been able to create on these shores.
Not so for the poor, unfortunate creative native blacks who wanted to have the same impact on American culture, but who pursued a career in the Visual Arts. Exhibiting Blackness brings this fact into full focus.
***
I have already given away most of my narrative by the words "unfiltered and unmediated."
***
Writes Professor Cooks, "In 1927, the Chicago Art Institute presented The Negro in Art Week: Exhibition of Primitive African Sculpture, Modern Paintings, Sculpture, Drawings, Applied Art, and Books. This was not the first exhibition opportunity for African American artists; however, it marked the first time that an exhibition of art made by African Americans was presented at an art museum…"
The exhibition was conceived by the philosopher and cultural leader Professor Alain Locke, of Howard University. Locke is regarded as the "Father of the Harlem Renaissance." He, along with W.E.B. Du Bois, was among the first to articulate a clear vision of the use of art, which included literature, dance and the visual arts, as perhaps the major instrument to change the mind of whites that the Negro was "inherently" inferior. He called creative art made by blacks everywhere, "Our first line of defense."
Later, Locke convinced real estate mogul William E. Harmon to establish the Harmon Foundation, which became the most influential organization of the last century that promoted and exhibited art by blacks. 
Locke, however, had a vision of what kind of art his "New Negro" was supposed to create, which has had far-reaching consequences. Notes author Cooks, "The desired use value for Negro art exhibitions to have a transformational sociological effect on race relations is a burden that Gary Reynolds, and more recently Mary Ann Calo, have argued was a prominent tension in the interwar period, particularly symptomatic of Harmon Foundation exhibitions."
The book goes on to list and comment on a number of exhibitions nation-wide, including the highly controversial Harlem on my Mind: Cultural Capital of Black America, 1900-1968, sponsored by the Metropolitan Museum of Art in New York City, in 1969. In Professor Cooks' lengthy discussion of the many issues surrounding this event, she manages to touch on all the many issues facing black visual artists: Are they artist first, or black first? Should their work speak to what being black in a racist society means, or should it speak to more personal demons? And, most importantly, do these one-time exhibitions just give the white world a chance to say, look what we did for you in 1969, with no intention of having black artists shown again in the art institutions they control?
And did they, as the present day publishing industry did to black fiction writers, with their separate, but unequal sections in book stores, as well as separate imprints--marginalize the black visual artist to an unimportant sideshow?
***
I think that history will support my notion that Professor Locke and all the do-gooders, despite good intentions, hopelessly hobbled the creative juices of black writers and visual artists, which continues to this day. Art is not Social Science, and is often not logical.
In the end, no matter what the artistic discipline, to call itself art, it must first connect to a deeply felt core of the artist. It really is that simple; and that core is not always about the other, or the "we". Rather, most commonly, it's about one's self.
That's why we call some folks "artists".
***
On the other hand, black musicians were not culturally deprived of all the lively, low-life honkey tonks, the infamous "Buckets of Bloods," the many greasy spoons and juke joints, where no philosopher or cultural leader, black or white, would dare go if they valued their well being.
This was their base!
Also, their art was low rent, with little need of well-off patrons of the arts, pointless art critics and society stiffs like Thomas Hoving of the Met, telling them what to do.
Louis Armstrong purchased his first instrument, a cornet, from a pawn shop. In the words of an old bluesman, about his guitar, "If it ain't been in a pawn shop, it can't play the blues."
The amazing music they created, which kept getting better, year after year, reflected this often grim, often profoundly joyful reality; again, using the same words I used before, "unfiltered and unmediated."
And that's how they became the kings and queens of the world.
REVIEWING
Dangerous Ambition: Rebecca West and Dorothy Thompson, New Women in Search of Love and Power
by Susan Hertog
Ballantine Books | 2011 | 438 pages
Reviewed by Janet Garber

Having It All
Author Susan Hertog examines the lives of two burgeoning "feminists" of the Victorian era, the English Rebecca West and American Dorothy Thompson, skipping from one to the other in alternating chapters, contrasting their beliefs, defeats and successes, romantic entanglements, family dysfunctions, and their lifelong friendship.
West famously said, "I myself have never been able to find out what feminism is; I only know that people call me a feminist whenever I express sentiments that differentiate me from a doormat or a prostitute" - a disingenuous comment from a much heralded writer and journalist who published over 25 books (novels, reportage, reviews) in her lifetime. She covered the Nuremberg trials for The New Yorker while enduring the considerable stigma of raising an illegitimate son whose father was the famed (and married) H.G. Wells (The Time Machine, War of the Worlds).
Dorothy, the lesser star of the two, was a much-respected political analyst and considered "The First Lady of American Journalism." She was the first Western journalist to interview Hitler, initially underestimating him as a "little man," but later gravely warning of his rise to power.  Voted Woman of the Year by Time Magazine in 1938, she was considered second only in fame to Eleanor Roosevelt.  During her long career she wrote volumes, appeared on radio and tirelessly toured the lecture circuit.  Her second marriage was to Nobel Prize winner, Sinclair Lewis (Main Street, Dodsworth, Babbitt).  Like Rebecca, she had a rafter of admirers and lovers and a somewhat damaged child whose needs were always secondary to her ambitions.
Though at times this book suffers from a bad case of pop psychology run amok – "(Sinclair Lewis). . .was honored for his brilliance yet emasculated by his domineering physician father and ridiculed by his peers.  All his young life. . .he had been riddled with self doubt that had brought him to the edge of impotence and plunged him into alcoholism" – mostly, what we get is an impressively researched dual biography of these two contemporaries and their professional and personal struggles towards self-actualization. 
For both, their literary careers were of the utmost importance, and they craved the attention and respect and honors their careers brought them in their lifetimes. They lived in interesting times – the rise of the Nazis, WWII, the Cold War, McCarthyism – and the reader relives these moments in time, aware of the ruling prejudices of the day even among the literati: "Jews" are not mentioned at all in West's accounts of the Nuremberg trial (!); Thompson, too, seems to have been distrustful of Jews, and was an outspoken anti-Zionist and supporter of Senator McCarthy. 
Hertog is as concerned with the two women's private lives and loves as with their careers. What rises from the page is their deep and at times overwhelming unhappiness with the men in their lives. Sinclair Lewis's drunken rages, Rebecca's husband Henry Andrews' relentless philandering, their sons' irresponsibility towards former wives and children, and various troubled family members who put enormous financial and emotional stress on both Dorothy and Rebecca.
It's clear that they were not cut out to be mothers and neglected their sons by sending them off to boarding schools when they were very young. Rebecca compounded the damage to her son by pretending to be his "Auntie" and not revealing herself as his mother until he learned of the fact when he was almost an adolescent.  When she and HG Wells were finally forced to reveal his parentage, she actually had to legally adopt him.
The implicit question in this examination of the lives of these extraordinary women is this: Has it gotten easier for women to combine/balance work and family?  Certainly, there is more acceptance of the fact that a woman might likely have a career of her own. 
In fact, in 2010, 70.8% of women in the workforce were mothers, and women made up 46.7% of the workforce (Bureau of Labor Statistics).  And the question of legitimate birth is almost a moot one with 40% of out of wedlock births occurring last year and at least 50% of marriages ending in divorce. 
Still, to reach the pinnacle of your career and to experience the kind of fame and renown West and Thompson enjoyed in their lifetimes remains a daunting task requiring vast reserves of money, hired help and an understanding and supportive spouse. The professional woman/mother in 2011 is very much perched on the cusp of the question of whether you can "have it all" or not.
Something has to give, today as much as in the 20th century, but that doesn't stop us women from trying! The lives of Rebecca West and Dorothy Thompson are a testament to the difficulties and rewards of realizing one's ambitions.
Susan Hertog lives in Manhattan and has previously published a biography of Anne Morrow Lindbergh.
REVIEWING
LOST KINGDOM: Hawaii's Last Queen, The Sugar Kings, and America's First Imperial Adventure

by Julia Flynn Siler
Atlantic Monthly Press | 2011 | 296 pages
Reviewed by Emily Rosen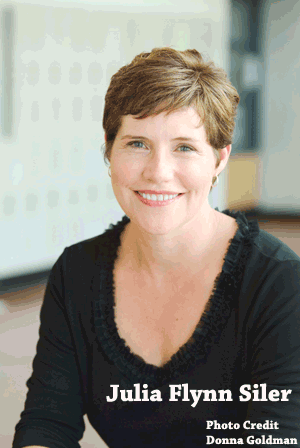 Aloha! I've spent time in some of the most exotic places in the world, experienced traditions, people, history, and mores as far from my Brooklyn upbringing as my imagination had ever dared to take me, but I've never been to Hawaii. And since the wretched economy has placed me on travel hiatus, I plunged headlong into this other world, ready to lap up its story, (and its sugar) as I tried to retrieve old memories of James Michener's 1959 classic, Hawaii.
      Lost Kingdom is history in action, worthy of Broadway staging, complete with front-of-the-book "Cast of Characters," including appropriate references. And lest you cannot make context connections, there is a convenient glossary of translations from the Hawaiian dictionary.
Author Julia Flynn Siler, a prize winning journalist, is no newcomer to bringing historical dynasties into full vitality on the printed page. Her 2007 The House of Mondavi: The Rise and Fall of An American Wine Dynasty won many awards.
      Lost Kingdom takes us from Captain Cook's arrival on the island in 1778, (bringing "deadly diseases, liquor and firearms") to the establishment of the territory of Hawaii in 1898. It is a story of a sovereign monarchy and descendants of peaceful Polynesians that were transformed into a target for what has been called American imperialism. And in case we have lost our sense of history, corruption and greed are not germane only to the 21st century. Missionaries and white entrepreneurs were responsible for much of the treachery that caused the demise of the Kingdom of Hawaii.
Lili"uokalani, descendant of the Kamehameha dynasty, was born in 1838 and married John Owen Dominis, the America born son of a ship captain who became Prince Consort when Lili"u (pronounced Lee lee ooh) ascended to the throne in 1891. Theirs was surely less than an ideal marriage and it produced no children.
Claus Spreckels, German immigrant/entrepreneur, was responsible for the development of Hawaii's sugar crop into a major industry, and not incidentally, he emerged as the richest islander of the period. In transactions that were considerably less than philanthropic, he loaned money to the royal family, which drove them deeply into debt and eventual downfall. As an aside, Siler informs her readers that author Danielle Steele owns the Spreckles "Sugar Palace" mansion now located in San Francisco.
The book brings readers into several insurrections and uprisings as commercialism and the strong influence of missionaries conspired to weaken the royal hold on its people, despite Lilli"u's efforts to retain power. If you haven't yet seen the movie, The Descendants, this book can serve as a kind of prelude to where the George Clooney character is coming from.
With the United States, Great Britain, France, and indeed Japan, all looking to sink their tentacles deep inside "Paradise" and its sprawling largesse of the sweetest of sweets, sugarcane, President Grover Cleveland, along with the Queen, attempted to block the U.S. move to annex Hawaii as a territory. By 1898, however, it was clear that the U.S. government, despite the objections of many who bewailed the loss of the monarchy, as well as those who did not want to see us as an imperialistic power, had quelled a counterrevolution, thereby acquiring the new territory.
And intertwined in the political and economic struggles of that land, we get the cultural and geographical appeal of the Hawaii that has attracted tourists to its shores for decades. Characters are fleshed out as real people and events unfold cinematically.    If historical biography is your métier, or if Hawaii calls you to her bosom, or if you merely want a good, well researched book of action, character and authenticity, give yourself the treat of Lost Kingdom.
REVIEWING
Abuse of Power

by Michael Savage
Read by: Peter Larkin
Macmillan Audio | 2011 | Running time: 11 hours | 9 CDs | $39.99
Reviewed by Michael Carey
Michael Savage is the author of twenty-five books, including four bestsellers, and is a conservative talk-show host. Both his writing skills and his political views are on display in his thriller Abuse of Power. With his widespread influence, there is no doubt that there is an audience for this novel. I find it best to describe it as an ever-popular, guilty pleasure. Listening to Savage's novel reminded me of listening to a Clive Cussler novel when I was younger, except it is not quite as good.
One must appreciate the imagination, the work, and the knowledge that Savage demonstrates with the novel, but I was more connected with Cussler's Dirk Pitt than Savage's Jack Hatfield, a war correspondent whose unwavering patriotism and insatiable quest for the truth have landed him on the mainstream media's blacklist.
It wasn't for a lack of trying that Jack's character struck me as relatively flat; I simply had a hard time empathizing with him. I actually found the rogue Hand of Allah member, Abdal, a secondary, maybe even tertiary bad guy and the man who sets Jack on the trail of the terrorist organization, to be the most dynamic character.
Everyone else, from his Green Beret neighbor to the rebellious rabbi or the Muslim intelligence operative that eventually/conveniently becomes Jack's love interest, seemed to be there to fill an obvious role in this by-the-numbers thriller that leads Jack around the globe sniffing out a terrorist attack that promises to be bigger than 9/11.
Savage makes a clear effort not to make the same mistake his main character is trying to avoid; grouping all Muslims and radical terrorists together. It is a fine point for a novel to make, but in the story, Savage goes about it with a heavy hand. The audio book had a pompous ambiance: the characters, the unnecessary tidbits, and the narrator's tone (Peter Larkin reads with confidence and a rasp in his voice that seems fitting of the truth-seeking Hatfield, and his character voices add diversity and sometimes unintended humor.).
I had a difficult time getting into the story, but once the pace picks up, it becomes increasingly easier to listen to. I don't think that Abuse of Power is a novel I would have, or will pick out again, but Savage knows his audience and is giving them what they want.