REVIEWING
Boy, Snow, Bird
By Helen Oyeyemi
Riverhead Books (Penguin) | 2014 | 308 pages | $27.95
Reviewed by Janet Garber
Not the Disney Version
Helen Oyeyemi is the real thing, a literary prodigy.  Somewhat of a world citizen (she was born in Nigeria and raised mostly in Britain), at 29, she already has five books under her belt.  Boy Snow Bird is her provocative retelling of the classic fairy tale, Snow White, one she has run through the mixer and made to come out with messages relevant to our 21st century world.  Open the first page and dive in.
If you blanched at the predicament of Johnny Cash's "Boy Named Sue," what will you think of Oyeyemi's Girl Named Boy, Daughter Named Bird, Stepdaughter Named Snow?  And that's just the opening assault on the your cherished notions of sex, gender, and race. 
Many other critics have divulged all the secrets in this novel – I would not want to deprive you of the shock and thrill of uncovering the book's mysteries for yourself.  "So, that's what this is about!" you say. Personally, I almost jumped out of my chair, so unprepared was I for The Big Reveal.  Do yourself a favor and Do Not Read any other reviews.  Stay away from the blurbs on the book jacket.   The author does not hint at the revelation, which is what makes it all the more delicious.
So, caveats in place, prepare to read a story in which the women characters predominate; the men have tangential roles.  The story is simple enough; the motives opaque; the characters just barely glimpsed in the mirrors.  A young woman, Boy, hops a train out of the city to escape her brutal father and lands in a small Massachusetts town, determined to make a place for herself among the artsy-craftsy inhabitants.  She marries a widower, seems to take to his beautiful daughter, has her own daughter, then mysteriously banishes the stepdaughter as others in the husband's family have done with their daughters over the years. No one steps in to stop this cruel punishment.
Boy's motives, her thoughts and desires, remain rather opaque throughout – I often found myself wondering what she was feeling.  She comes face to face with several world-changing events over which she has little control, yet the author lets us see only what her actions are, never her reactions.  So she remains always at a distance, which plays into the perverse fairy tale atmosphere of the book.  I say, perverse, meaning the original fairy tale has been premastered to showcase the themes and preoccupations of the author.
What themes are these?  Most evident is the time-honored theme of Appearance vs. Reality, and Oyeyemi has a field day with this.  The young girls wonder why they at times cast no reflection in the mirror.  But even what people see when they look right at each other is misleading in the extreme.  Names are, of course, complete engines of misdirection.  Oyeyemi seems to be screaming: DO NOT ASSUME.  We can understand little about each other just by looking.
Theme No. 2: Those at the top of the social and economic ladder create the rules of the society and enforce certain codes of behavior, immoral, discriminatory, unfair as they may be.  Others further down the ladder will emulate these values in their desire to improve their lot and move up in society.  They will sometimes become more rigid and unbending than their social betters because they are terrified at not fitting in, at being discovered as lacking in social cred.  As we've all observed, "No one is worse than a reformed ____"  (alcoholic, dieter, religious fanatic, fill-in-the-blanks).  The oppressed become the oppressors.
Theme No. 3: Society changes; the rules change; things get better for the underdog.  Oyememi creates a vision through the eyes of her two young half-siblings of a world where values will change, where what was important in establishing social pecking order will change, where – dare I say It? – we will all get along.  Most amazing is her message that all can be forgiven and that forgiveness can heal the most grievous scars.
For, despite events that would rock anyone's world, the characters in the town accept everything and everyone.  Explanations are muted or absent; there are no apologies for lying about essential things, kicking children out of their homes, infliction of physical and mental suffering.  The town never reacts; the people hardly react.  If anyone or anything is indicted, it would have to be Society.  Any of the women characters could claim, "Society made me do it."
There are no recriminations, only acceptance.  Yes, this is a fairy tale, isn't it?
REVIEWING
The Hiltons: The True Story of an American Dynasty
By J. Randy Taraborrelli
Grand Central Publishing | 2014 | 541 pages
Reviewed by Fred Beauford
My Goodness!
The Hiltons could just have easily been entitled, Conrad Hilton, Zsa Zsa Gabor and the Rise of Celebrity Culture.   Although the book is a hefty 541 pages, the author, J. Randy Taraborrelli, is blessed with the deeply invasive skills of the gossip columnist; a journalistic world where it all hangs out, with little pity for the subject at hand; and Randy is also blessed with the equally prying, but far less flamboyant, more the detached intellectual's Fly on the Wall, but someone still looking, unwelcomed, into dark, hidden corridors where well kept family secrets are closely held.
Randy makes great use of such a rare gift in this book, so it was hard to resist, and it held my interest for the entire time.
***
As any student of American journalism well knows, the Hiltons were one of the first A list celebrities that dominated the "society pages" in newspapers and magazines all across America during the 50s. The large regionals and big cities dailies especially feasted on the comings and goings of "society folks," like the Hiltons in Los Angeles, and Babe Paley and Slim Keith in New York City.
If fact, it can be argued, from reading this book, that Conrad Hilton invented the A List; which his second wife, the brown-haired Hungarian-Jewish immigrant, Sari Gabor, who soon after arriving in America quickly became the blond,  "ravishing" Zsa Zsa Gabor-- intelligent as she turned out to be, understood immediately.
During much of the 50s, the sophisticated, witty Zsa Zsa Gabor, now the ex Mrs. Conrad Hilton, was everywhere on the new medium of television. If Conrad did indeed help invent the A list, certainly Zsa Zsa had a large hand in inventing the moronic yakaty yak television talk shows.
As one early critic noted: "She (Gabor) can say nothing in an entertaining way better that anyone else."
Conrad's oldest son, the handsome, tragic, alcoholic, hot tempered, insecure "playboy" Nicky Hilton, who died at the young age of 49, was the Paris Hilton of his day, being followed by reporters everywhere.
No wonder. He famously used the press, and his great name (With perhaps the quiet blessings of his father, the shrewd Conrad Hilton?) and money, to bed folks like Elizabeth Taylor (who he married), Mamie Van Doren, Natalie Woods, and any other budding starlet the Hollywood studios set up for him so that they could possibly get publicity on the society pages for one of their new actress.
In fact, it also can be argued that Hilton's decision early on, to relocate his growing corporation to Los Angeles, and not New York City, or the center of American commerce in the West, San Francisco, or stay in Texas-- was what made him so successful
For example, Conrad Hilton quickly understood the value of publicity (we call it "branding" today). Additionally, he turned out to be a master of the grand event when he lunched one of his hotels.
For me, Conrad living in a town like Los Angeles, with few real businesses, he had to have noticed, as astute as he was, how effective the Jewish moguls that ran the movie industry, used these two simple ideas to their greatest advantage.
Strangely enough, Randy, who is a life long native of Los Angeles, does not get into this in his book. It's almost as if the Jewish moguls didn't exist in Beverly Hills and Bel Air when Conrad lived there. They are strangely absent in the book.
***
But there is much, much more to Randy's book. It is a wonderful lesson in the value of family, and having an optimistic personality; and more importantly, the power of a good, insightful idea and the ability to act on that idea.
Because of this, this is really Conrad Hilton's book.
The more I read about the man who launched the Hilton brand, and became one of the richest men in America, I was truly amazed at what he was able to accomplished, and the fact that his family still thrives today.
Witness his great-granddaughter, Paris, and all the Hilton hotels spread over the world/.
***
This remarkable journey to undreamed of affluence and vast power, and deep connections that reached all the way to the White House, with Conrad becoming an occasional golfing partner with President Eisenhower, began in much more humble circumstances.
His father, August Halvorsen Hilton(Gus), an immigrant from Norway, started out as a small store owner in San Antonia, Texas. He soon had eight children. As each child came into the world, he would add another room to the then dilapidated structure they called home.
The family prospered, however, and in that part of Texas, where they had Gus's store, he was soon known as "Colonel Hilton."
But disaster soon struck. Writes Randy, "In 1907, the financial panic that came without warning hit the country and all but wiped out Gus Hilton's finances. Gathering his family about him, Gus spelled out the dire situation and asked for suggestions. Casting his eyes to the floor, nineteen-year old Conrad announced, "We should open a hotel. Let's take five or six of our ten rooms (of the house in which they lived) and make a hotel. This place needs a hotel."'
The idea was a smashing success and word soon spread all the way to Chicago. According to the brainy Conrad Hilton, the word was "if you have to break up your sales trip, break it at San Antonio and try to get a room at Hilton's. They serve the best meal in the West and they have a boy there who is crackerjack at making things comfortable for you."
This attention to the needs of his guests, and the hard work of his entire family, is the keystone to Conrad Hilton's great success. As he has pointed out, although he ran things, everyone chipped in, especially his mother who cooked all the meals: "Travelers got cleanliness, comfort and a good table for their $2.50 a day, even though we served three bountiful meals. I wouldn't take a million dollars for what those days taught me…and I'd give a million dollars for one of the suppers my mother served."
This started Hilton down the road to first national, then international success, with the Hilton name becoming one of the most recognized in the world.
But Conrad Hilton paid a high personal toll for this great success. Although he was a great host and loved parties and love dancing, in which he exceled, he was also a very lonely man. His married to his first wife, Mary, produced three sons, but faltered.
The married to a greedy, self-centered narcissist like Zsa Zsa also didn't last long, but did produced a daughter, which Conrad Hilton always suspected wasn't his.
After that, he did not remarry until he was eighty-eight years old. For three decades, the only women that stayed overnight in his huge mansion in Bel Air were the help. He even would not let his daughter Francesca stay with him, when she once begged him that she had to get away from the ever-demanding Zsa Zsa. Or she would go crazy.
***
There is much to learn from reading The Hiltons. As I hinted at the beginning of this review, all the gossip is here, but also a brilliant blueprint of how to put together such a large enterprise.
The Harvard Business School should recommend this book to their students. They could learn much about the reality of business.
REVIEWING
High Crime Area: Tales of Darkness and Dread
Joyce Carol Oates
The Mysterious Press: New York | 2014 | 247 pages | $23.00
Reviewed by Sally Cobau
Flight and Fear—Joyce Carol Oates' Vision of our Weaknesses
I don't know how she does it. Joyce Carol Oates has been writing for decades, yet each story, novel, or nonfiction piece she writes has the feeling of breathtaking freshness. I use the word "breathtaking" intentionally here because anyone familiar with Oates' work knows about the visceral, "on-the-edge" quality of her work. She is a stylist, using grammar to suit her needs, and she gets her point across whether it be examining madness, paranoia, violence, flight, or fear (what I would call her favorite subjects).
I don't want to call Oates our modern-day Poe, but there are some similarities. At a time when literary novelists seem adverse to scouring the darkest parts of ourselves (there are exceptions such as Gillian Flynn and her wildly popular Gone Girl) and only go so far towards examining violence and destruction in our culture, Joyce Carol Oates plunges head on, fearlessly delving into unspeakable topics (such as rape).
High Crime Area (Oates' latest book—a collection of stories) is no exception. In fact, the opening story "The Home at Craigmillnar" features a protagonist right out of Poe.
Like the "Tell Tale Heart," the narrator is unreliable and though we sense from the beginning that something is "off," the true depth of the character's warped sensibility isn't revealed to the end.
Simply stated, an orderly at a nursing home is the first to discover the dead body of a hated nun. One "clue" marking the deranged nature of the death is a soiled cloth covering the woman's face. As the story unfolds the reader learns of a deeper relationship between the nun and the orderly. Also the reader learns that the nun ran an orphanage where abuse was rampant. The orphanage itself could be out of a horror story—a place where children are ruthlessly treated and even killed in the guise of morality.
Oates doesn't shy away from examining institutional power structures (nursing homes, mental institutions, orphanages) that perhaps have a (dark) hold on our collective unconscious. Aren't we all a little afraid of being vulnerable to the intentions (whether good or bad) of those who can "cure," "educate," "appease," and "rehabilitate" us?
The "power-play" involved in the student-teacher relationship is explored in several stories in this collection. In "High" an older professor named Agnes seeks drugs from a former student whom she taught when he was in prison. The boundaries between student and teacher are clearly blurred as the teacher practically stalks her former student (the teacher is desperate for a fix). But Oates also hints at a more complex dynamic at work, and that is of the voyeuristic teacher, "devouring" her student.
Oates writes, "Agnes was fascinated by this "Joseph Mattica"—not only his writing ability, but also his personality, and his presence." This preoccupation with the "other" is a recurring theme in Oates' world where characters try to cling to their sense of self, just as they attempt to gain life/energy from observation (though not through useful or purposeful communication).
This dynamic of student/teacher gets more complicated when Oates focuses on race. She begins the story "High Crime Area" this way:
Detroit, Michigan, 1967
One of them is following me. I think it must the same (male black) figure I've seen in the past. But I could be mistaken.
The story continues with the narrator–a young teacher—getting increasingly alarmed as she imagines being followed by a former student. The teacher gets so worked up she considers using the gun she has hidden in her purse. The story goes into the character's mind and shows the illogical steps and conclusions she comes to, as well as her desire to be the "good" teacher.
In the end, the former student escorts her to the library (and we see that he actually becomes her protector). When they arrive at the library, the student disappears. Oates writes, "When I turn, Ezekiel has vanished. As if he has never been." Joyce Carol Oates is suggesting that what we fear is not what we should fear. That perhaps the biggest thing we should fear is ourselves (the teacher—the "I" in the story--is the one with a gun, after all).
This idea of vanishing runs throughout the book. Mostly this vanishing is internal—what we think to be real is not and our illusions vanish; what we tell ourselves is scary, is not. On the other hand, what we imagine to be benign might be evil. Maybe we all have a drop of the insane in us—Oates, at least, seems to suggest this.
As I read these stories, I thought about the Netflix series a friend of mine had recommended—American Horror Story. Although I only watched one episode, I was struck by the way Oates used a lot of the same tropes of the horror genre in her stories—though she didn't go overboard as the series did (in my opinion) using every device known to scare us to death—twins, a man with a scarred face, a haunted house. Yet, these stories do take on some delicious elements of the horror genre, and it seems to be timely that Joyce is entering this dark, horrible world.
Some people say that Oates writes too much. There is no doubt that she's prolific. But I remember the way I felt amazed—simply stunned—by the creepy, now-classic story "Where Are You Going? Where Have You Been." It's hard to believe that that short story was published in 1966. It's now 2014, and Oates is still at the top of her game. Bring it on!
REVIEWING
The Haunted Life and Other Writings
By Jack Kerouac
Da Capo Press | 2014 | 192 pages
Reviewed by M. J. Moore
His name alone invites scorn from some, adulation from others. Both extremes are wrong. There is a mystique, a legacy, and such a slew of stereotypes linked with Jack Kerouac's name that too rarely is there any actual discussion of his writing.
Furthermore, his place in the history of 20th-century American literature is often misperceived. It's bizarre. But here's an easy way to ascertain the problem. Ask this question: Do you think Jack Kerouac should be grouped with the World War Two generation of male American authors a' la Mailer, James Jones, and others?
  Go ahead. Ask anyone. They might look at you like you're a Martian. But the chronology of Kerouac's life and the trajectory of his career are wholly in sync with the timelines of not just Mailer and Jones, but also Truman Capote, James Baldwin, Gore Vidal, and William Styron. All the above were born between 1921 and 1925. As such, the defining event of their generational history was WW II (even those not in uniform were mightily affected by the social convulsions wrought by the war).
The great value of The Haunted Life and Other Writings is not just that it finally brings to light a long-lost novella that Kerouac wrote in the mid-1940s. That alone is reason to celebrate, because as short novels go The Haunted Life is remarkable. But there's the added benefit of seeing in print a medley of letters, journal entries, outlines, and other miscellaneous writings from Kerouac's young adulthood.
  Part of the problem with the legend of Kerouac is due to the latter-day fashion in which the counterculture of the Sixties enshrined On the Road as a gospel. The common riff is that when On the Road appeared in 1957, it served as a clarion call for the revolutionary decade to come. Utter nonsense, of course. But in publishing, as in most life situations, timing is everything. And the timing of the 1957 release of On the Road, compounded by the fact that the regular daily reviewer from The New York Times was on vacation and the substitute critic not only raved about the book but compared On the Road to The Sun Also Rises as a generational testament, led to a rapid-fire shot of mass-media celebrity for the author, followed by a quick fall.
Kerouac's books languished in the 1960s, and his death at age 47 in 1969 was desolate. Posthumously, of course, he's become a lucrative one-man franchise.
What's been lost all along the way—from those derisive "Beatnik" photo-essays in LIFE Magazine circa 1958 to the critical swipes in Time and Newsweek (not to mention Norman Podhoretz's demolition job "The Know-Nothing Bohemians," which summed up the general consensus of the A-list literary critics in Kerouac's lifetime)—is any appreciation for how the career of Kerouac commenced.
He did not just "explode on the scene" in the late 1950s, as the cliché goes. In fact, contrary to what's often assumed, On the Road was not Kerouac's first novel. His debut novel was 1950's The Town and the City, which is an excellent piece of work in the tradition of novelist Thomas Wolfe. And it was five years earlier, in 1945, that Jack put pencil to paper and wrote The Haunted Life, which belongs in a time capsule.
  The essence of The Haunted Life is found in its evocations of the worries, fears, personal insights, conflicts, and all-encompassing growing pains in relation to protagonist Peter Martin and the people who surround him.
As a Boston College sophomore, Peter Martin is steeped in the news of the day, and America's imminent entry into the Second World War which has everyone around him (especially his right-wing father, who adores the rabidly isolationist anti-Semitic "radio priest" Father Charles Coughlin) in a state of argumentative frenzy.
Here, too, the emergence of this novella serves as a corrective. We're so used to seeing all the Hollywood jive and hearing all the "Greatest Generation" hokum that makes one believe (or wish to believe) that the USA enjoyed a unified point of view about fighting in WW II. It's startling to be reminded that until Pearl Harbor, there was very much a 50/50 division of opinion about America going to war:
"In this vein, [Peter] often sought opinions on the same subject in the two papers PM and Hearst's Boston Daily Record. Here he found people at each other's throats and wondered mildly—with his eye searching for motives, even for the vital motive behind the motives—what warranted such agitation."
Agitation is everywhere. Between the working class and the white-collar crowd. Between women and men. And certainly between the races and the varied ethnic threads slowly weaving a new American tapestry in the 1940s. The Haunted Life begins with Peter Martin listening (yet again) to one of his father's tirades, and Mr. Martin sounds like Archie Bunker on steroids:
"America isn't the same country anymore; it isn't even America anymore." Mr. Martin drew on his cigar with nodding and angry finality. "It's become a goddamn pesthole for every crummy race from the other side. America isn't America anymore." . . . Peter reached for the radio dial to turn up the volume of a Benny Goodman record which had just begun. He repressed the impulse to announce the title of the number to the room in general . . . "Wops!" resumed Mr. Martin, his voice thick. "Jews! Greeks! Niggers! Armenians, Syrians, every scummy race in the world. They've all come here, and they're still coming, and they'll keep on coming by the boatloads."
Many raw, unvarnished, uncomfortable truths about mid-century America are highlighted in The Haunted Life, which is set largely in the milieu of Lowell, Massachusetts, where Jack Kerouac came of age. But there are also hopeful, forward-looking insights and observations, as well as superlative cultural assessments like this one:
 "Peter had a radio-phonograph, complete with a growing collection of classical, swing, and jazz records. The music covered a wide field, from Gershwin with his romantic hint of far Manhattan, or back to Benny Goodman and Artie Shaw—whose rhythms excited the present younger generation and prepared them, or at least Peter and a few scattered others, for the serious side of the new music, call it jazz or swing, which culminated in the highly complicated and quite profound melodic improvisations of soloists Coleman Hawkins, Roy Eldridge, and Lester Young to mention a few, Negroes all, to whom the music actually belonged—and over to Delius, whose haunting lyrics struck Peter at first hearing . . ."
Editor Todd F. Tietchen (an Assistant Professor of English at the University of Massachusetts at Lowell) and his publishers at Da Capo Press have given the world a gift with this new addition to Jack Kerouac's canon.
(M. J. Moore is writing a biography of author Mario Puzo.)
REVIEWING
Love's Attraction
By David Adams Cleveland
Winsted Press | 2013 | 543 pages
Reviewed by Jan Alexander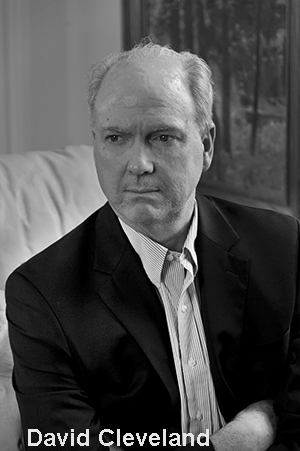 A Hidden Work of Art
Love's attraction: one of the mysteries of life that Henry David Thoreau pondered and never solved. In both his first novel, With a Gem-Like Flame, and now his second one, David Adams Cleveland, an author who is not yet well known but deserves to be, wraps a pair of lovers in multiple layers of mystery, chipping away like an obsessed art restorer through contemporary grit until a nearly-forgotten masterpiece begins to emerge.
Fittingly so, since Cleveland is an art historian in his day job, and a specialist in American Tonalism at that. The Tonalists included James McNeill, Whistler, George Inness, and Ralph Albert Blakelock, artists interested in projecting feeling through palpable atmosphere and highly influenced by Transcendentalism and the writings of Thoreau and Ralph Waldo Emerson.  The psychological mystery that is at the heart of this novel begins in the land where the Transcendentalists trod, along the Concord and Merrimack Rivers.
On a warm night in 1969, two awkward teenagers fall in love, sneaking out of a school dance for the boys of Emerson Academy and the girls of Alcott Academy and becoming the unwitting conduits for a tale of deceptions that traverse back through three generations.
Cleveland has woven a more conventional mystery into the story as well, in that 30 years after the fateful dance, Sandra Palmer, the blue-blooded girl who seduced scholarship student Michael Collins then inexplicably betrayed him, has committed suicide.  Or has she?  If you write a mystery involving the death of someone who happens to have an identical twin, literary law pretty much requires that the twin must die in a fog of ambiguity. (See also: Gun on the mantel that must go off.) Is the dead woman Sandra, a respected art restorer who lived for many years in Venice and returned to Massachusetts to go to graduate school at Harvard, whom Michael still loves after all these years. Or is she Angela Palmer, a wild girl of the 1960s who became a porn star?
For Michael, now a Washington lawyer and political fixer with a scandal and a $400,000 cash bribe on his back, a trip back to his hometown of Lowell, Massachusetts—for the funeral of his own brother, who never left the working class-- turns into a search for elusive truths that began not 30 years before, but eight decades earlier, when Sandra's grandparents were at the center of a group of expat artists in Venice who gave little thought to tomorrow.
The brilliant brushstrokes of language and the perilous allure of three generations of Palmers were a serendipitous discovery for me.  Roaming the fringes of the New York literary world, I received an invitation to hear Cleveland speak at the Princeton Club in New York about his experiences with writing and publishing. There sat a middle aged man who said bookstores had mis-cast his first novel, placing it in the mystery section, when really it was a Venice novel aimed at the sensibilities of readers who love the Venice of Henry James.
Without a strong sales record he'd had trouble selling his second novel until a small quality house picked it up—and published it with handsome art reproductions throughout. I went home with a copy of Love's Attraction but didn't have high expectations.  For every Herman Melville inspecting goods for U.S. Customs because his novel about a captain's grand obsession with a great white whale didn't sell well for its first 50 years, there must be at least a thousand unknown scribes whose prose ranges from tediously solipsistic to learned but bereft of anything magical.
But I opened the pages and soon was lost in the meanderings of two troubled families and the games that played out amongst Sandra/Angela's famous artist grandfather and the beautiful gadabout model who was their grandmother, Sandra Chillingworth Palmer; the older Sandra's own twin sister named Angela; and Michael's Venetian stonecutter grandfather, Giovanni Maronetti, who, as it turns out, met the Palmers and went back to America with them. 
Sometimes a brilliant novel does float around neglected. Happily for Cleveland, Love's Attraction may be on the verge of discovery; Wolf Films, the company that produced Law & Order, has bought the rights for an HBO mini-series.
Those Palmers are a seductive clan that can get away with almost anything, and it's hard to shake the uneasy feeling that Cleveland might have absolved at least one of them too readily of suspicion of murder. If there's a flaw in the story-telling it's that they've captivated even the author—but it's hard for an observer not to get lost in the lush debauchery of the grandparents' life in pre-World War I Venice, and the messages Joseph Palmer conveyed through his art.
There is, for example, a painting he did in 1924, after his beloved wife had died in childbirth at the hands of Venetian doctors and he'd returned to Massachusetts with Angela and Giovanni. The painting was called "Dreaming Sisters," and the upright Brahmin Chillingworths had sued to keep it from public view. "The nude women lay together in the grassy meadow in a half embrace of tangled limbs and disheveled hair, on the verge of sleep or just waking, The half-lidded eyes and parted lips hinted at a swoon or a burgeoning awareness, of some raw sensual gratification, a palpable air of postcoital bliss."
Michael, viewing the sisters in their racy tableau, wonders if it's just another form of dexterous subterfuge.  Suffice to say, the grandparents' legacy lives on within the latter-day Angela, who is not only the star but also the producer of artistic porn videos, and grows rich from her self-made empire while the rest of the Palmer fortune declines.   
The marble sculptures by Michael's grandfather, on the other hand, seem to burst with sorrow over what might have been. In one aching description: "Michael now saw in those marble faces a lament for a lost love, something unfinished, perhaps abandoned; and in that love transmuted to stone, a terrible disappointment." A harbinger, it seems, of Michael's own fear that Sandra's love has turned to stone.  It isn't just her betrayal; he can't shake the idea that the Palmers, though their family fortune is gone and their lives have taken twisted paths, are too good for the likes of the former scholarship boy.
But he pursues the truth with a magnificent obsession—there's that staple that makes great fiction larger than life again—hiding in plain sight from the law (Michael Collins' Washington troubles have forced him to disappear) and pretending to be a Thoreau scholar named William Channing. Not too many people in town get it, that the purported scholar in their midst has the same name as William Ellery Channing, a footloose Transcendentalist poet who wrote the first biography of Thoreau. That oversight borne of ignorance is believable, though it's a bit of a stretch that in the late 1990s, with the world fast discovering the Internet, a man on the lam could disguise himself with only a beard and a fake name. Still, it somehow feels right for art's sake—akin to the liberties you can take with an eyewitness view in a painting versus photojournalism—as well as for Michael's sake, because at last he's taken up the career he probably should have had.
He thinks of the "losses and disappointments, which had turned Thoreau into a confirmed bachelor, facetious and skeptical of women: a man who had succeeded at many practical things but remained tortured by feelings of failure in his chosen field as a writer and naturalist. He had been frustrated, too, in a life of inquiry running out, by his inability to discern the underlying principals—the theory of evolution and genetic inheritance nearly within his grasp—that explained the connection between all living things, notwithstanding the power of love, the attraction."   Michael's pursuits are those of Thoreau in a microcosm, pared down from all of humanity to the inheritance that stalks the Palmer family and his own, both families stamped with the rocky repercussions of love's attraction. It won't be a spoiler if I say that when you fall in love with a Palmer twin, a deception worthy of a novel in its own right is essential to a happy ending.
REVIEWING
The Walking Dead: The Fall of the Governor - Part One
By Robert Kirkman and Jay Bonansinga
Read by: Fred Berman
Macmillan Audio | 2013 | Running time: 8 hours | 6 CDs | $29.99
Reviewed by Michael Carey
Not for the faint hearted
It's quite possible that any Americans that haven't heard of the phenomena known as The Walking Dead are actually living under rocks, which would be preferable to the post apocalyptic setting in which The Walking Dead takes place.
Robert Kirkman created this zombie series originally as a comic book that debuted in 2003. In 2010, AMC aired a television show based on some of the comic's characters expanding the reach and audience of Kirkman's world. It was only a matter of time (and it didn't take long at all) before novelizations hit the hungry streets.
Teaming up with Kirkman to turn those comic frames into thousands of words is Jay Bonansinga, an award-winning author and filmmaker known for his thrillers and in-your-face violence. It seemed a match made in heaven for the bringing the story of Woodbury and the Governor to novels.
The Fall of the Governor - Part One is the third of four books in the Woodbury series. A quick recap of the first two parts would introduce you to the Governor, Philip Blake, and Lilly Caul. The Governor is a man of his time, rising to the challenges of a zombie-filled world, but he starts to enjoy his power and the violence it takes to keep Woodbury "safe". The town doctor warns a newcomer that he is capable of anything, and as the listener hears in The Fall of the Governor –Part One, he couldn't have hit closer to the mark.   The Governor comes into this novel at the top of his game, confident and in charge. Lilly on the other hand is troubled. After a failed plan to eliminate Blake, she is infuriated and saddened by the loss of her boyfriend.
Both will be challenged as foreigners enter Woodbury's walls. Lilly will struggle to keep out love and hope as Austin, a young man newer to the town, makes passes at her. The Governor will test the outsiders, characters from the TV series, beyond any normal limits in attempts to unlock the secrets of their origins. When all else fails, the Governor concocts a new plan, but he will soon find out how little he knew about his guests.
The audio book has plenty of action and enough gruesome detail to whet most gore-lovers' appetites. The narrative strikes the listener as a description of the graphic comic book frames. However it succeeds to weave its way through those images seamlessly illuminating the story within, which has at once a sense of peace and beauty mingled with violence and pain. It is a symphony of sorts matching the sweet string music of young lovers with the deafening sound of war drums.
On top of all of this juxtaposition there is Fred Berman (yes the Broadway star and 2013 Audie Award Winner) narrating for his third time a Walking Dead novel. With a slight drawl and some gravel in his tone, Berman sets a dark mood, and with his character voices he brings the listener to whatever state of mind of the characters might find themselves at that moment.
When given the option of this audio book or one other, I was excited to jump into The Walking Dead as I'm a fan of the TV series, but if you are in the same boat, you will find out that it doesn't strictly (and I emphasize strictly) match up with the show. And it is much more gruesome. That can throw people off, and did me at times, but if you can accept that choices were made to make good TV, maybe you can see past the changes and appreciate the story that is told by the collaborative work of Kirkman, Bonansinga, and Berman. Once again I do warn that this is a violent story told and read in gruesome detail.
Those of you who decide to listen, I hope you start from the beginning, but part one of The Fall of the Governor is self-contained (albeit incomplete) giving enough of the back-story to satiate the listener. Happy listening!
REVIEWING
A WANTED WOMAN
By Eric Jerome Dickey
Dutton | 2014 | 451 pages
Reviewed by Robert Fleming
A regular on the New York Times bestseller list, Eric Jerome Dickey has had a knack for transforming fictional genres, turning them on their heads, and making them his own creations. This is what he has done with his latest entry, A Wanted Woman, where the author has re-casted an old Hollywood plot device, colorized it, and sent it into unknown territory.
Now the story is this: a contract killer from the West Indies has botched a hit and is now hunted by murderous, cut-throat Trinidadian hoods. There is nothing new about this. The pursued killer, named MX-401 but known as Reaper by her colleagues, was selected to do a Trinidad contract, but that went awry and her inept hit on a Trini-Indian lawmaker was captured on tape. Her employers, the Barbarians, do what anyone does when something goes south. They deny everything and instruct their hired killer to go on the run. And she does, with an insecure safe house, no papers, no funds, no contacts.
Trained by her father, the lethal assassin, Old Man Reaper, of Barbados, she should have completed her mission without difficulty, but as she infiltrated the gang, the Laventille Killers (the LKs), who guard the politician, she is compelled to kill the target in a bank. That is where everything unravels. Although not every character is totally fleshed out sufficiently, Dickey gives the reader much needed back story, motive, and reflection from a female heroine with not much to admire her for.
Known for his popular Gideon series, Dickey is interested in building on the momentum in increased readership generated by the exploits of the dreaded assassin-in-hire in four early works: Sleeping With Strangers (April 2007), Waking With Enemies (August 2007), Dying For Revenge (November 2008) and Resurrecting Midnight (August 2009). He knew the clamor of his faithful fans to recreate the male killing machine with all of his cunning and virility. Again, the author decided to trump all of his previous Gideon efforts by introducing a female with all of the savage, deadpan attributes of her fictional counterpart.
Dickey can write pounding action, bone crushing violence, and murder most foul and hardboiled. He shares this trait with his other modern noir craftsmen such as Sandford, Connelly, Mosley, and Kellerman, with fast, brutal results.
In smooth, glossy fashion, Dickey turns up the heat: "She looked my way and without pause I threw a hard punch into the center of her nose. Her drink fell and she wobbled in her shoes. Blood gushed. On the heels of the first blow I dug in and threw a right hook to her solar plexus. Her hands dropped from her bloodied face to grab her new pain. One of the girls ran to save her and was met with a spinning back kick that hit her gut and lifted her in the air before she dropped in agony." (pg. 36)
While the bloodletting quota is turned up, way up, the amount of kiss-and-tell escapades are decreased. Some fans will let down, for smoldering sex was stock-and trade in Dickey's previous books. Still, the author can work up a torrid fever when he wants. "I worked him until my lips parted, made myself open, cringed and did a slow and sensual booty roll, rolled against his gyrating groin, felt what was stiff become stiffer, sat down on him too hard, too abruptly, and clenched my teeth. My left leg began to quiver."
The Dickey formula comes from a life well lived, beginning with the Memphis native moving to Los Angeles to try his hand in engineering. His ambition was not satisfied so he moved to the aerospace industry as a software developer, then he transitioned to become an actor and a comedian. Then the writing bug bit him and his first novel, Sister, Sister, debuted in 1996, bringing him acclaim.
The following books, Friends and Lovers, Milk in My Coffee, Cheaters and Liar's Game all went to the top of the bestsellers lists, including The New York Times and The Wall Street Journal. His later novels, Tempted By Trouble, An Accidental Affair, and Decadence have sold over a million copies each. He also wrote a screenplay, Cappuccino, which played in Los Angeles in 1998. Younger fans are familiar with his creation of a six-issue series of graphic novels for Marvel featuring Storm of the X-Men and the Black Panther. Very busy man.
Back to this novel, Dickey's 22nd book, the author has Reaper explore her inner terrain, her need to connect, her desire to belong. This is an added asset to the harsh proceedings here, as she delves into her Caribbean roots, linking up with one of her father's daughters. The half-sister, another killer-for-hire, gives Reaper work when her checks from her bosses are delayed. It is through her and her sinister bloodline that Reaper peels away the layers of her Bajan culture and traditions.
Caution: the soaring body count, the horrific torture scenes, and gang rape may not be everybody's cup of tea. However, Reaper, the savvy, chatty female assassin's bloody triumph over the opposition will have you cheering yet embarrassed by the large doses of mayhem and slaughter much as the popular Bourne and Jack Reacher novels do. There is a sequel required here.
REVIEWING
The Way I Was Taught
By Eric Glenn Schiffman
Roots & Wings Publishing | 2014
Reviewed by Jane M McCabe
The Way I Was Taught opens with one of the best lines in all of literature: "Halfway through my tenth walk around the sun, I was charged by a bull."
Glenn Schiffman is a colleague of mine—we belong to the same writers' group that meets every Wednesday night in Studio City (LA). His work first attracted my attention when he read sections of the novel he refers to as his "rock and roll" novel (he was a truck driver for various rock groups that toured the country during the 1970's). From the get-go I have loved his uniquely poetic voice—he is the real deal. The Way I Was Taught is a gem of a coming-of-age memoir.
Glenn was raised in a Western border town of an American Indian Reservation (the Onodowaga, more commonly known as the Seneca) where his father was chaplain at the orphanage. He has lived with the Onodowaga off and on and counts them among his relatives.
When he was 9 ½ years old, he was warned to stay away from a bull in a neighbor's pasture, but the bull got loose anyway and charged him. As he raced towards the door of his cottage, the bull swerved to the left, where his pregnant mother happened to be lying in a hammock. It gouged her in an eye, causing her to abort the baby and to temporarily go mad. She returned to her parents in Philadelphia. Then, when his father was gone, he was allowed to live with the One Knife family on the reservation and was indoctrinated into their ways.
Hunter, as he was called, was a gifted child, fascinated with fire and given to seeing imaginary people. He developed an extensive vocabulary at an early age, and when still a child possessed remarkable powers of observation:
"In good weather after school I skidded down the hard clay bank to the south side flats to watch fascinating men in Mickey Rooney hats and collarless shirts churn white flakes [ground from flatcars of hooves, leg shanks and membranes] into fifty gallon metal barrels of glue. Other men with names on their shirts and pencils behind their ears, who lived in the tree-lined part of town, drove machines that loaded their barrels of dry glue onto box cars bound for plywood mills, book binding plants, [to make] shoe soles and other useful household items.
"From near the loading docks of the tannery I watched a crane lift crates of burlap-covered hides of horses, mules, hogs and cattle from flatcars freighted from the General Mills slaughter house in Buffalo where (I heard it said) neck bones, entrails, pulped spines and belly meat were canned as dog food."
The matriarch of the Indian family with whom he lived was Minnie, referred to as Gramma, a woman of insight and empathy who understood Hunter in ways that his white relatives did not. She lived with her father, Haksot Jake, her two daughters (when they were home), Norma and Mavis, Mavis' son Nick and Norma's son, Oskee.
Oskee had been born with fetal alcohol syndrome and was severely retarded, plus he had a cleft pallet and a deformed nose. When he was five years old he was rendered deaf from scarlet fever.
The Indians are "Earth People" who teach their children traditional ways, language and logic, including witchcraft, evil spirits and a matter-of-fact relationship with death and dying. Minnie saw Hunter as a "prayer of the Earth."
The "Clay People" are white people—the Onodowaga think that whites are made of the clay from the desert, but they are made from rich forest hummus. Haksot observes that Knowledge is a Woman and Wisdom a man, that the Clay People had left the woman out of what's sacred. "The way, the truth, the light, but no woman, no heat. Three's not a sacred number," says Haksot. "I'll take a four-legged stool any day."
One night, when Hunter was sleeping in Nick's bedroom, he had a strange dream—he was in a forest setting when someone ethereal struck him hard with a paddle or a turtle shell four times across the shoulder blades. He fell into quicksand, and, as he was working his way out, the fat face of an Old Woman asked him if he wanted to die now. "No!" he said, "not now."
The author tells us that Indians take their dreams much more seriously than white people do—they maintain that dreams never lie. Minnie is shocked when she hears of Hunter's dream—she understands that this strange white child has a special kinship with the Onodowaga.
I felt Glenn's presence strongly in this memoir. I could see exactly the way he might have hitched up his pants when he was nine years old, how he might have scrunched up his face when there was something he didn't rightly understand, and how he might have smiled a crooked smile when he found something funny.
Despite his deformity, Oskee loved everybody and everything. He especially loved the frogs that flooded the meadow after a heavy rain. "Oskee is a pure soul," Gramma says. "He's not a person the way we are…. The only thing Oskee feels is kindness. The way he helps other is by being kind. We didn't teach him to be kind. He just is kind."
In 1952, when Hunter, Haksot and Oskee were hunting frogs at Little Ghost Creek, Hunter lost track of Oskee and the boy was found drown in the pond. He died trying to save the frogs. He was buried on the reservation. Haksot sat for four days beside his grave to ensure Oskee made it "to the other side of the woods."
"The One Knife family took it all in stride. Hardships and misfortunes such as this were much too common on the reservation. Every family suffered in some way. The people weren't fatalistic or even resigned; it was more that they had backbone. They stood up to all of it."
When he was 11 years old Hunter learns of his parents' intention to divorce and that his mother intends to sue for custody. The fact that his father let him spend so much time on the reservation does not help his case. At the book's end we assume his mother wins custody and he is taken to Philadelphia.
We are left wanting more, a sure sign of a good read.