Meet The Reviewers
Jan Alexander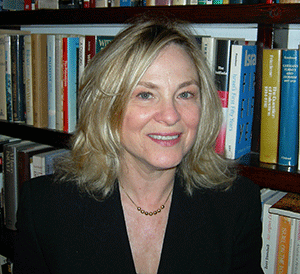 Jan Alexander is author of a novel, Getting to Lamma, and co-author of Bad Girls of the Silver Screen, a look at the way Hollywood has depicted prostitutes through the decades. Her upcoming novel is a utopian fantasy set in the wilds of China's 21st century hyper-capitalism, inspired by her experiences as a correspondent in Asia. She is a long-time contributor to The Neworld Review and has reviewed books for The Chicago Tribune. As a financial journalist and China hand she has covered the global economy for Institutional Investor, Forbes Woman, Worth, the Wall Street Journal, Newsweek International, Money and the Economist Intelligence Unit, and has taught a class in Chinese civilization at CUNY Brooklyn College.
Fred Beauford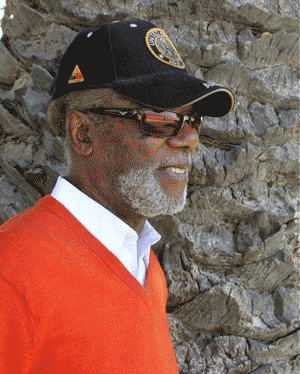 Fred Beauford a novelist/essayist. He is the author of eight novels, a memoir, …and Mistakes Made Along the Way and two collections of essays, The Rejected American and The First Decade: Essays, 2000-2010, He is also a contributor to the Literary Conversation Series and The University Press of Mississippi. His works are also collected or cited in 38 additional books.
In addition, Beauford has edited 43 books, and co-edited four other books, and is the founder and Editor-in-Chief/Publisher of the Neworld Review.
He has worked as a university professor, magazine editor and publisher, book publisher and public relations executive.
Herb Boyd
Herb Boyd is an activist, author, educator, and journalist who writes for a number of publications, including the Amsterdam News, the Network Journal, and Neworld Review. His most recent work was done in collaboration with Ilyasah Shabazz, the daughter of Malcolm X. He recently completed Black Detroit--A People's History (Amistad Press), and he teaches African and African American history at the City College of New York.
Michael Carey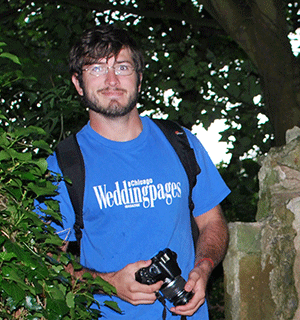 A professional Field Engineer, Michael left his profession to pursue his lifelong passion for writing. He finished his first novel, Dreamphoric Slumber and is currently editing his second novel and writing his first screenplay.
Sally Cobau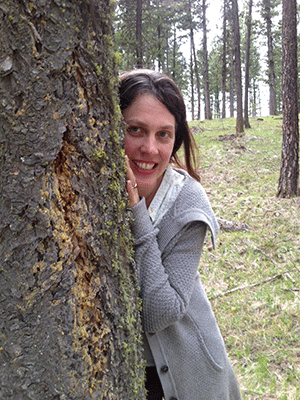 Sally Cobau is a writer, editor, and teacher.  Most recently she taught a college class for the Montana Youth Challenge, a military-style academy for students who earn their GED's.  Her non-fiction, fiction, and poetry has appeared in the Sun, Room Magazine, and LitRag.  Having lived in Lincoln, Nebraska for several years, she recently returned to Montana with her three awesome kids and husband.
Steve Fisch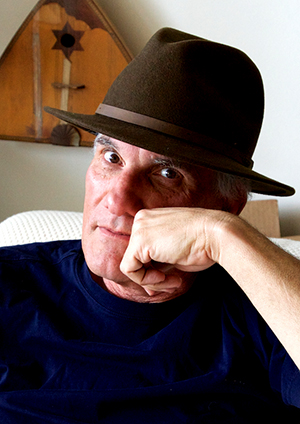 Steve Fisch is a person who wears many hats. On any given day may be wearing one or more of his 'photography', 'producer', 'business affairs', 'lecturer', 'photo book author' or 'dad' hats, among many others. A native of Los Angeles, Steve is a member of the Academy of Television Arts & Sciences and its Producers Peer Group, the Los Angeles Copyright Society, and sits on the Advisory Board of the Greater Los Angeles Writers Society. He's a graduate of both UCLA Film School and Loyola Law School. Currently Steve is a producer on the Angels in the Sky feature documentary about the birth of the Israel Air Force, and completing his photo book My Morning Walks: Malibu with New York Times Bestselling Author Brittany Ryan. His Facebook and Google+ friends enjoy his photo posts from his early morning beach walks in Malibu. Steve can be reached at www.stephenfisch.com
Kara Fox
Kara's greatest passion is wrapped up in glamourproject. She and her partner, Evvy Shapero, travel to facilities for the homeless, for our veterans and their families,for children who are abused or neglected, for cancer patients…they will go almost anywhere they are needed to make people happy. With the help of devoted volunteers, they 'glamorize' their subjects with make-up, furs and jewelry. At the end of their session, participants are given a gift bag and then sent a photo of themselves as a reminder of their day of beauty. This is an opportunity for those who have forgotten, that they are worthwhile and beautiful! Complementing her passion for the disenfranchised, is Kara's love of animals. Dogs and pigs are her most adored subjects. With a Master's degree in psychology, and a background in Entertainment Advertising Design, she uses her experience, camera, education and words to add happiness to the world around her. For more about what kara does, please see www.karasbest.com.
Janet Garber
Janet Garber is a HR exec in NYC during daylight hours, but at all other times, a freelance journalist, publishing articles, essays, poems, book and movie reviews, and a how-to book, I Need a Job, Now What? Her work has appeared in the NYTimes, NY Post, Wall Street Journal, trade journals and many print and online magazines. She lives in what New Yorkers consider "the country" with her husband and two cats.
Dr. Brenda Greene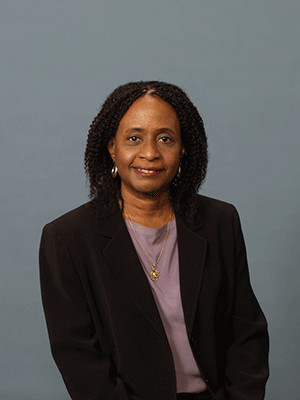 Brenda M. Greene is Chair of the English Department, Director of the National Black Writers Conference, and Executive Director of the Center for Black Literature at Medgar Evers College of the City University of New York.  She is the editor of The African Presence and Influence on the Cultures of the Americas, Cambridge Scholars Publishing (2010), a book of essays, which focus on the impact of Africa in the Americas from the perspectives of literature, language, music, dance, and psychology.   
She is co-editor with Fred Beauford of Resistance and Transformation: Conversations with Black Writers, Morton Books (2010), and Meditations and Ascensions: Black Writers on Writing, Third World Press (2008), co-editor of Redefining Ourselves, Black Writers in the Nineties, Peter Lang Publishers (1999) and co-editor of Rethinking American Literature, National Council of Teachers of English, (1997).
Greene also hosts a weekly radio program, Writers on Writing, on WNYE, 91.5 F.M..
   Dr. Greene  holds a PhD in English from New York University.
Jane M McCabe
Jane M McCabe was born in Billings, Montana and attended grade school, junior high and high school there. In 1959 she was the valedictorian of her high school class. After attending Eastern Montana College for two years, majoring in pre-med, she transferred to and graduated from the University of Washington in Seattle with a BA in Art and a minor in English. She got her Master's degree in Fine Art in Painting from the San Francisco Art Institute.  She attended Luther Seminary in St. Paul, Minnesota for three years.
She taught her entire life all the while continuing to work as a writer and painter. For five year she worked for the San Francisco Unified School District as a Children's Center teacher. For three years she taught in the Art Department at Eastern Montana College. During the 24 years she lived in New York City she taught in numerous adult training facilities and colleges, including Pratt Manhattan and the New School.
She has written the following:
A Basket of Birds—a novel, published, 1996
An Old Song, a New Song—a novella
Moonlight Over Montana—a novel
Revelation! The Single Story of Divine Prophecy to Abraham & his Descendants—the Jews, Christians & Muslims—on religion, published with Xlibris, 2000
Harry and Javier—a screen-play, 2007
She has written and illustrated the following:
The Remarkable Story of the Very First Flower, published with Author House, 2010
Celeste, Oliver & the Holey Wall—a story for children, available on Kindle
The Worm That Wanted to Fly—a children's story, available on Kindle
She has illustrated the following:
The Miracle of Sandy Duck—by Wayne F. Maxwell, Jr., published in 2003
The Little Blue Lamb-- by Wayne F. Maxwell, Jr., published in 2004
Jennifer's Journey-- by Wayne F. Maxwell, Jr.
To review the altarpiece Jane painted in 2011 please go to http://youtu.be/f4o2mymYUQQ
To view Jane McCabe's paintings please go to www.janemmccabe-paintings.com
Jane now lives and works in Los Angeles. She has a dachshund named Sadie. She has been writing for the Neworld Review for eight years.
Amanda Martin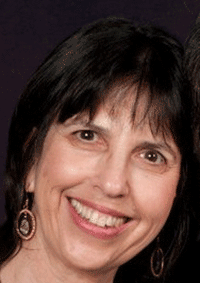 Amanda Martin was born and raised in Los Angeles, the daughter of a writer. After graduating from UC Berkeley, she returned to LA and has spent many years working in the entertainment industry in various capacities, including script reading. She currently works for the public television station KCET.
M. J. Moore
M. J. Moore was born in Chicago.  He grew up in Ashburn, an enclave on the Southwest Side of the Windy City.  Moore graduated from the University of Illinois, where he was a prize-winning columnist for The Daily Illini.
His college journalism won the praise of Norman Mailer, to whom clips were sent.  Mailer's gracious words were echoed by an equally affirmative note from novelist William Styron.  Since 2013, Moore's essays, Op-Eds, and book reviews have appeared in the Neworld Review, The Paris Review~Daily, and the International New York Times.
He is now completing a biography of author Mario Puzo.
Molly Moynahan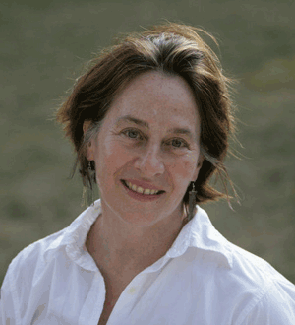 Molly Moynahan is a novelist, essayist and college essay coach who lives in Chicago, IL. Her latest essay will be published soon on Vida.com. She has recently finished her fourth novel, OTHER PEOPLE'S CHILDREN, is working on a divorce memoir and wrote the coaching book, PITCH PERFECT: How to Write a Successful College Admission Essay. Her blog, don't you know who I am?, and website.
Jane Smiley
Jane Smiley's novel A Thousand Acres won the Pulitzer Prize and the National Book Critics Circle Award in 1992; her novel The All True Travels and Adventures of Lidie Newton won the 1999 Spur Award for Best Novel of the West. She has been a member of the American Academy of Arts and Letters since 1987.
Her novel Horse Heaven was short-listed for the Orange Prize in 2002, and her novel, Private Life, was chosen as one of the best books of 2010 by The Atlantic, The New Yorker, and The Washington Post.
She has written several works of nonfiction, including Thirteen Ways of Looking at the Novel and The Man Who Invented the Computer. She has also published five volumes of a horse series for young adults, The Horses of Oak Valley Ranch.
Her new novel, recently published, Some Luck, is the first volume of a trilogy entitled The Last Hundred Years. Volume Two will be out in 2015.
Jane Smiley received her BA from Vassar College in 1971, her MFA from the University of Iowa Writer's Workshop in 1976, and her PhD in English with Creative Dissertation from the University of Iowa in 1978.