Art Beat - DECEMBER 2010
Art Beat
By Lindsey Peckham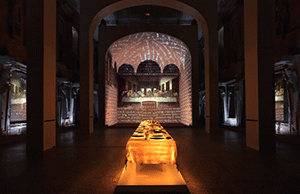 Park Avenue Armory
   For a look at, into, through, and behind one of the most famous works of art in history, head over to the Park Avenue Armory, where Peter Greenaway's vision of Da Vinci's Last Supper is a phenomenal, multi-faceted look at the iconic work. It is a part of his Ten Classic Paintings Revisited series, where he attempts to create a dialogue "between 8,000 years of art and 112 years of cinema." I would argue that he does just that.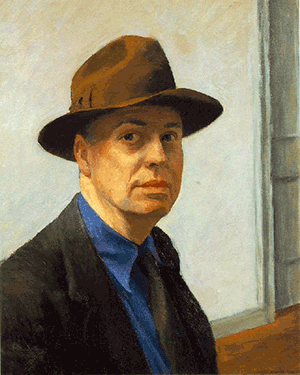 Modern Life: Edward Hopper and His Time" at the Whitney
   I fully and whole-heartedly admit that I am a Hopper junkie. I can never get enough of his gorgeous and realist look at America during decades of social and political upheaval that, despite the global chaos, reflect a peace and morality that is comforting without being insincere. But, all my Hopper fawning aside, this exhibit is like a cup of hot tea with honey on a cold day. This exhibit features American Scene artists that perfectly coalesce into an all-encompassing portrait of the discord of the early 20th century, with humor, grace, and a touch of the absurd.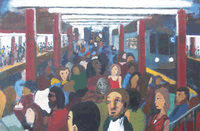 James Rose at the St. Agnes Library
   James Rose, a painter from the Upper West Side, is showing at the New York Public Library's St. Agnes branch. It is an apropos and lovely follow-up to the Hopper exhibit. His portraits of quotidian New York are almost childish in their bold, bright colors and wide-eyed view of pedestrians and cityscapes. It's the perfect, warm backdrop for taking a break from the craziness of holiday shopping and just sipping a coffee and browsing the stacks.
Tony Smith at the Matthew Marks Gallery
    The Matthew Marks Gallery is currently featuring nine of sculptor Tony Smith's works in bronze with his signature black patina. These big, minimalist blocks were often recreated as large-scale steel works, and it's that sense of the simple, yet grandiose, that makes his work not to be missed.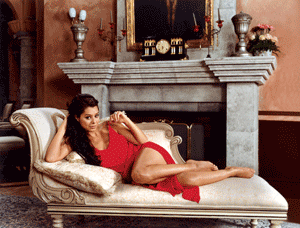 Stefan Ruiz at F.L.O.A.T.
    There is no exhibit right now that is more fun than Stefan Ruiz's retrospective of seven years spent photographing behind the scenes at the Televisa studios in Mexico City, one of the biggest telenovela production studios in the world. It is a delightfully colorful, flamboyant, and yet a poignant display of the elaborate world of these outrageously popular shows. It is a must-see.
Lindsey Peckham is a recent graduate of New York University with degrees in both Liberal Arts and Business.